Pulished on Jul. 25, 2019
Basketball court purse Seine accessories composition and function shared by custom 3D fence supplier.
Now more and more young people like sports, basketball is often seen sports. The construction of the basketball court drives the development of the purse Seine products of the sports field Mesh Panel Fencing, and the purse Seine of the basketball court needs many accessories, which are indispensable in the construction of the purse Seine of the basketball court.
The technological requirements that should be paid attention to in the production of the basketball court purse net are as follows: it mainly USES high-quality wire rod as raw material, through galvanized, PVC plastic coated mesh surface, health anti-corrosion, anti-ultraviolet characteristics, plastic coating thickness up to 1.0mm, the network has a strong impact. Generally, there are two kinds of hooks and twists on the mesh edge. The unique rotating hook weaving technology optimizes the design of the mold and ensures the cracks generated during the bending of the product. After the completion of the production of the basketball court fence, all parts should be through rust prevention, polishing and passivation, curing and other processes, coating treatment, coating toughness is good, forming a special metallurgical structure, bearing the mechanical impact in transportation and use.
The coating thickness is 0.5 ~ 0.6mm, the powder adopts imported weather-resistant resin powder with good anti-aging performance, the coating color is consistent, the surface of the plating piece has no defects such as missing plating, iron exposure, smooth surface, no hanging, dropping tumor or excess agglomerations.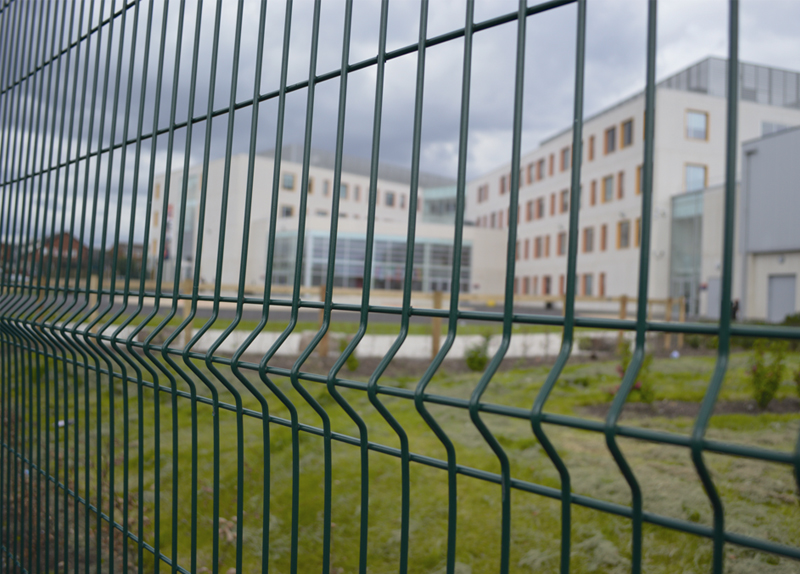 Basketball court Seine is made up of columns and hook flower net, but need a lot of connection accessories in the assembly process, if the attachment is not enough, will install caused great difficulties to construction, especially in some remote place, have no place to buy a lot of attachment, here to remind each manufacturer, in the configuration basketball court can Seine must ensure accessories complete accessories. While paying attention to the quality of the court fence fence, we cannot ignore the details, details are a big part of the success or failure.
Professional manufacturer of basketball court purse Seine, choose ze chi quality assurance, use low carbon steel wire woven, mesh uniform, flat surface, disassembly, compact connection, no loose off phenomenon. Packing, transportation and installation are convenient. Fences are easy to process and economical to transport. It can resist greater tension and impact, and has better flexibility. The fence is highly resistant to corrosion after surface treatment, especially anodic oxidation.