High security palisade fence means that with razor wire or bent head, it can improve the security to the top level and offers the best there is in a high security fence, a durable versatile fence at a cost effective price.
Type 1: Bend top palisade fence

Type 2: Palisade fence with razor wire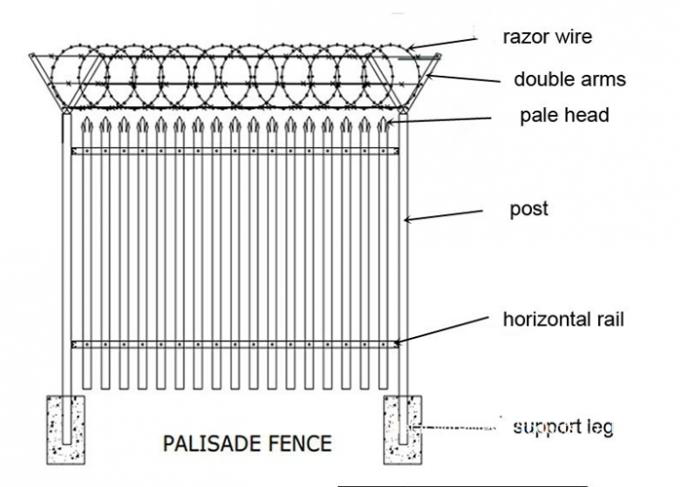 High security palisade fence is a high security fencing, it is very popular in Europe market, Australia market, South Africa market. It is designed to provide a protection against introduction and theft and provides a good alternative to a high wall. It is manufactured using hot-formed and cold-rolled substantial steel sections. Also it has a very neat-looking option,like different pales sections and pale top point, and can be painted easily with your colour of choice to match the environment or buildings.Palisade fence is easily to install and move. Palisade fence is a cost effective way to providing a high level of security to the boundary line of any property.
High security palisade fence Feature:
● Conform to international quality and environment standards are used to create safe and healthy space for your life ;
● Standard height and reliable anti-access spacing ensure your safety ;
● High transparency and aesthetic effect ;
● Personalized optional colors ;
● Superior quality ;
● Unique arc design, soft, elegant and brilliant .