Pulished on Jan. 10, 2020
Welded wire mesh can be used as a support net in minerals, as long as it is welded out. These are generally 2 * 2 meters with 8 * 8 holes.
Coupled with the frame, square tube angle iron and other products for fence nets and other products, the surface treatment is generally dip plastic, spray more plastic.
The usual specifications are: 350 # 380 # 8 * 16 9 * 17 holes 1.8 * 3M pieces
Welded wire mesh sheets can be used as a series of wire mesh products such as floor heating mesh sheets. Welded mesh can be used as a mesh on top of wind power. welded wire mesh sizes can be customized freely.Most of the sizes are 1.8 * 3 meters.
Features: Made by precise automatic mechanical technology processing, the net surface is flat, the structure is strong, and the integrity is strong, even if individual cutting or individual pressure is not caused, the phenomenon of loosening does not occur. It has good corrosivity and has advantages not available in ordinary wire mesh.
Can be used for: welded wire mesh can be used as poultry cages, egg baskets, aisle fences, drains, porch fences, rodent-proof nets, mechanical shields, livestock and plant fences, fences, etc. In industry, agriculture, construction, transportation, mining and other industries.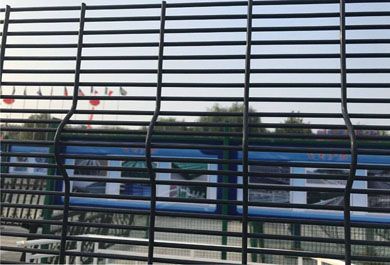 Welded Wire Mesh
The common mesh in life is the construction mesh, which is selected using high-quality low-carbon steel wire, which has been processed by fully automatic welding machinery. The wire warp ranges from 2mm to 6mm, and the mesh has 5 * 5 10 * 10 15 * 15 20 * 20, can also customize various meshes according to customer requirements. After welding, the meshes are square, the overall structure is strong, and the welding is firm. , Becomes what we said: galvanized welded mesh.
Galvanized mesh is also divided into: hot-dip galvanized welded mesh and cold-galvanized welded mesh. Due to the different amount of zinc, the service life is also different, and the cost is much different. Surface treatment includes dipping and spraying. That's what we often say: spray-welded mesh, dip-welded mesh. After forming the welded wire mesh after spraying the PVC powder on the surface, it is sprayed welded wire mesh. The production of the dip welded wire mesh is to soak the shaped welded wire mesh in a stone trough filled with PVC powder, and then drench it. More complicated, the cost is much higher than the spray-welded mesh. Due to different scopes of use and different uses, expensive or cheap choices need to be made according to their actual use.
Customized all kinds of special-shaped welded meshes, including: triangular bent meshes, 70-degree bent meshes, U-shaped meshes, V-shaped meshes, and various box covers processed and customized according to customer requirements. High-quality low-carbon steel wire is formed by fully automatic mechanical welding, but the special-shaped mesh depends on the workmanship. If fully automatic mechanical welding cannot be achieved, we must use the pedal-type machine to weld purely by hand, and this must be used as a mold. , Then put the straightened low-carbon steel wire directly into the mold, and then one welding point and one welding point are welded and formed. After the completion, the effect is as strong as the fully automatic mechanical welding, and the effect is also very good. Spray-coated, galvanized surface treatment, can be supplied to customers.